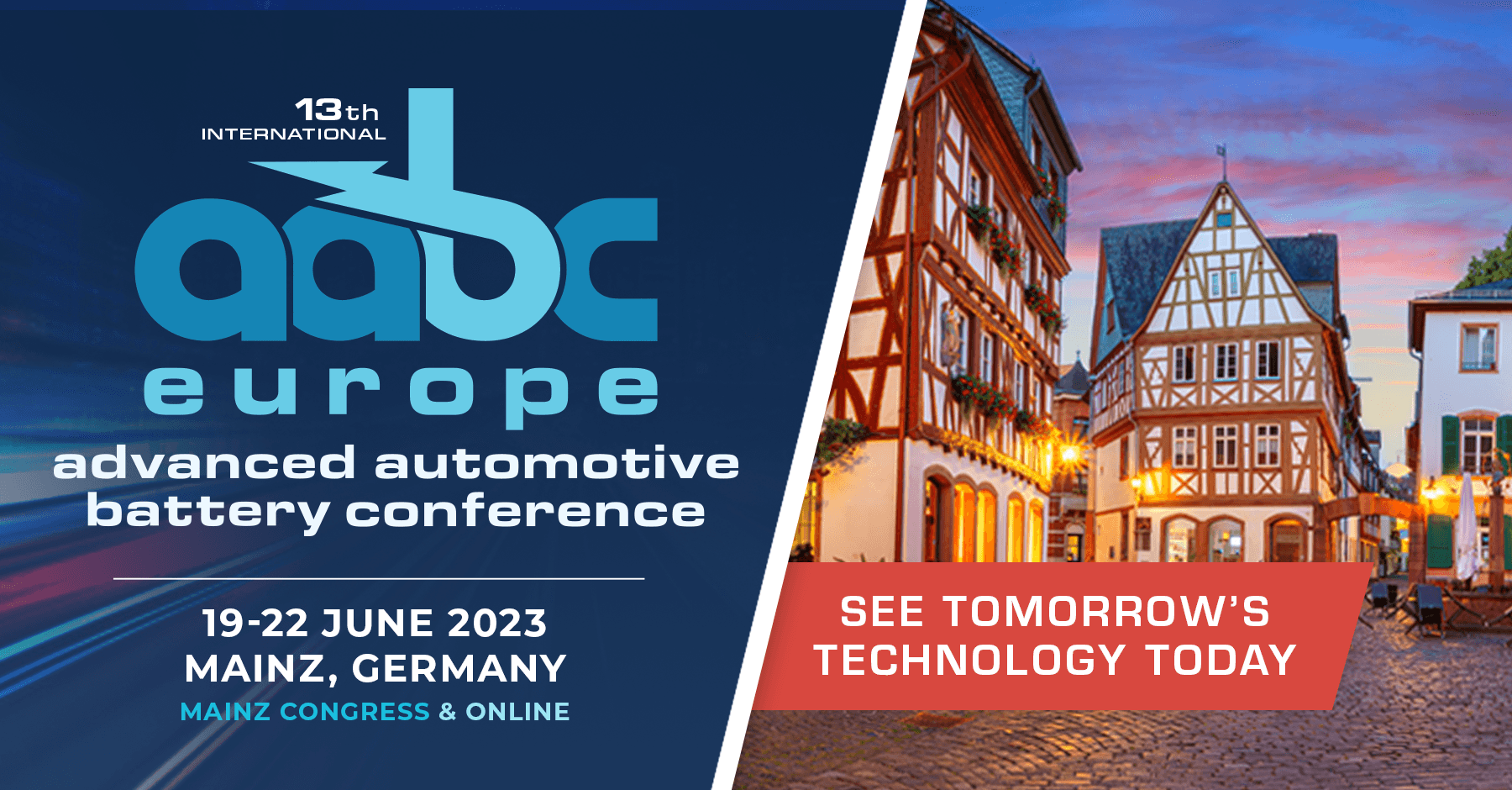 Advanced Automotive Battery Conference – AABC Europe
19/06/2023 - 22/06/2023
Our Project Managers Sylwia Walus and Will Richardson will be attending the Advanced Automotive Battery Conference (AABC Europe), from 19-22 June 2023 in Mainz, Germany.
Sessions cover a wide range of topics including "Advancements in Lithium-ion and Beyond" and "Advanced Recycling Methods for Sustainable Battery Materials Supply", and feature speakers from the FI community:
Cell Design, Tuesday 20 June, 15:50 | "Overcharging – Fast Charging" – Yatish Patel, Research Associate Mechanics of Materials, Mechanical Engineering, Imperial College, London
Battery Systems Integration, Wednesday 21 June, 09:30 | "Thermal Management Optimization for Large-Format Lithium-ion Battery Using Cell Cooling Coefficient" – Gregory J. Offer, Professor in Electrochemical Engineering, Imperial College London
Big Data, Thursday 22 June, 14:25 | "Explainable Machine Learning for Lithium-ion Battery Manufacturing" – Mona Faraji-Niri, Assistant Professor, Energy Systems, Energy Innovation Centre, University of Warwick
For more information and to book your tickets, visit the event website.